Welcome to the inaugural HOP Libs Blog Hop created by CHill Thoughts and hosted at
CHill Thoughts
and
The Wild and Wonderful World of Gingerssnaps
!
Remember the word game
Mad Libs
from when you were a kid? You and a friend would sit down with a Mad Libs book, one of you would ask the other to provide words to fill in the blanks in a story, and once all the blanks were filled you read your crazy story aloud and laughed like crazy? Aaaah...those were the days! Wouldn't it be so nice to go back to that, even if it was just for a minute?
Wouldn't it be great to get a blog post up today without a lot of effort and link up with other bloggers doing the same thing? Now you can!
THE WAY IT WORKS
Please follow both your hostesses on whatever social media you prefer
You provide us with 26 little words in the blanks below and we'll provide you with your very own HOP Lib, a Mad Libs-style story, you can copy and paste into a blog post. Please mention the hop and link back to us; grab our button and include it on your blog or in your post if you can.
Then, come back here and link up your post with your HOP Libs story! Easy peasy, lemon-squeezy!
I'll be including my HOP Lib at the very end of this post, below the link-up, so that the surprise isn't ruined for you before you complete your own HOP Lib.
Your hostesses are:
FACEBOOK / BLOGLOVIN' / PINTEREST / TWITTER
AND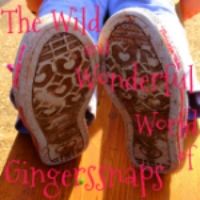 Create your HOP Lib:
Our HOP Lib is generated by
Mad:)Takes
- thanks for providing the fun!
My HOP Lib turned out pretty fun! Check it out...